For that pole near the back leg, try putting in another edge loop going over the back (red), and one going to the front (green):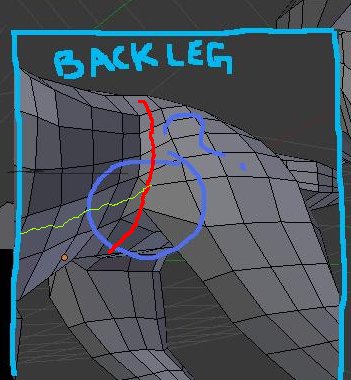 That said, poles are required for natural looking flow. the question is where to put them. Poles represent extrusions (eg, arms, legs, etc): even a cube has poles (8 x N-type). Extrude a single quad from a plane (eg, the center quad from a 3x3 plane) and you will get 4x N-poles and 4x E-poles, and there's no way of removing them (nor would you want to).
E-poles create edge loops, while N-poles remove edge loops.
Or another way of looking at it: E-poles are the split/merge point of the divided highway formed by two adjacent face loops, while N-poles are the inside of a bend in the road of a face loop.
Anway, while I did notice a couple of topology issues, even your first version looked great