This does not effect many of the Linux users, and i'm not sure if it's an issue with Mac users but windows users are forced to deal with the ugly step-brother of blender that is the lame console window that opens up with blender.
Both of these separate windows must be running at all times for blender to run and while it has it uses, especially with python scripting related tasks, It's annoying as hell that if you accidentally close the console window, blender goes with it.
2.5 i see has a console with in it's possible view windows that can be opened up.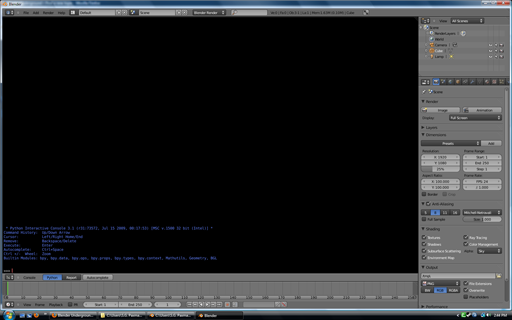 as always, click the smaller image for a much larger version...
why not combine the two consoles into one and clean up our task bar making it's less likely to lose anything form an accidental closure of the Annoying pop under?
that's just me, but I'm sure I'm not the only one that feels this way...